Buena Vista Insurance Agency
We Are Small, But
BIG On Service!

• Auto Insurance
• Motorcycle Insurance
• Home Insurance
• Renter's Insurance
• Church Insurance
• Boat Insurance
• Life Insurance
Come By, Call, or Email for a
Free No Obligation Quote!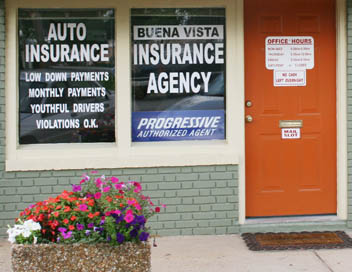 Buena Vista Insurance Agency is an Authorized Progressive Agent and also offers policies through many other respected insurance companies. Our staff has many years of experience and we pride ourselves in top-notch customer service. We will work hard to find you the highest quality coverage at the most affordable price for all your insurance needs. Our Web site is designed for your convenience, but it will not replace our practice of providing personal service to our customers.
PO Box 539, 111 East Sixth Avenue, Buena Vista, GA 31803
Office: (229) 649-7843 • Cell: (229) 649-8118
Fax: (229) 649-3401
bvins@windstream.net